Frenemies is one of the best shows of all times. Geekly chic has been created by people with Passion Pur Fashion.I am so glad that in that movie Zendaya stood u-p but I think this movie is the same as Shake it up at the end. For the people that luv<3 Zendaya and Bella we should be very,very,very proud of ourselfs for luvin geekly chic because now it's also our baby. GEEKLY CHIC YOUR THE BEST.I LUV YOU BELLA AND ZENDAYA!!!!!!!!!!!!!!!!!!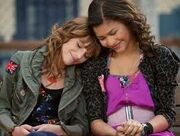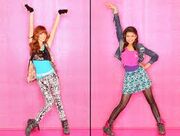 !!!!!!!!!!!!!!!!!!!!!!!!!!!!!!!!!!!!!!!
Ad blocker interference detected!
Wikia is a free-to-use site that makes money from advertising. We have a modified experience for viewers using ad blockers

Wikia is not accessible if you've made further modifications. Remove the custom ad blocker rule(s) and the page will load as expected.