Avalker (Av/alon and Wa/lker) is the romantic pairing of Avalon Greene and Walker
Walker and Avalon have a love/hate relationship and are friends at the moment. It was shown in the movie that Walker has a crush on Avalon.
They are played by Bella Thorne and Connor Price.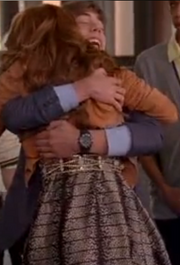 Avalker Moments
Edit
Halley and Avalon say that Walker has a crush on Avalon, and he doesn't seem to mind.
Walker looked happy when Avalon said that his sweater was in style.
Avalon hugged Walker at the end of the movie.
Walker tried to help Avalon get the Jean Frank ticket so she could have an interview for GeeklyChic.
Walker was in Avalon's room (meaning she let him in).
When it was discovered that Walker liked Avalon, she didn't seem to mind.
Current Fanfiction
Edit
Like the same person (warning gay material)